Sights To See
in Oxford
Acquaint yourself with Oxford by jumping on board a City Sightseeing bus which takes you to Oxford University colleges, Oxford Castle and Ashmolean Museum and many more key attractions
There's so much to do in Oxford: indulge in some retail therapy; take a boat trip or why not hire a boat; visit to a museum; go on a cycling tour, join a walking tour; visit one of the many parks and gardens; take high tea; grab a pint; visit Oxford Castle unlocked; take in the beautiful University buildings.
Many of Oxford's attractions are within walking distance of each other including shops, colleges, the fascinating Covered Market and historic buildings such as Christopher Wren's Sheldonian Theatre.
Discover the settings for famous books, TV series and films that have been staged in Oxford. The official guides know 'where the bodies are buried', in Jericho and the other blood-spattered districts of fictional Oxford. The guides also have access to the colleges and ancient cloisters which have been in existence since the 13th Century.
The university parks are also perfect for picnics and relaxing afternoons and you may even choose to engage in a spot of punting. Let Oxford bring your dreams to life.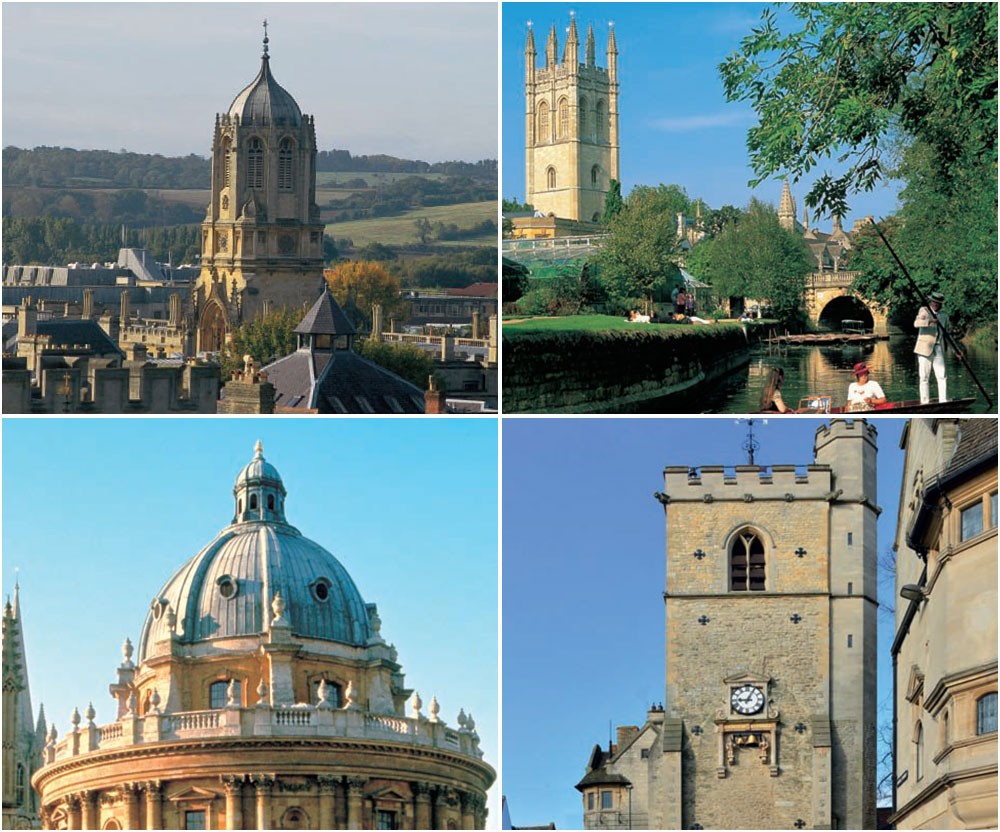 ---
Please feel free to contact us if you require further information about sights to see in Oxford.