Best Pubs & Restaurants in Oxford
Best Pubs
&

Restaurants in Oxford City Centre
Oxford, over the years, has become home to numerous interesting and unique pubs and bars, from quirky free houses dating back centuries to contemporary, chic cocktail bars in extraordinary settings.
Oxford's restaurants provide visitors with an excellent choice of cuisines and locations. Some are located by the river, others with breathtaking views of the city.
---
Recommended Pubs: Light House, Park End Street; The Oxford Retreat, Hythe Bridge Street; The Punter, 7 South St ; The Jam Factory, Hollybush Row; The Bear Inn, Alfred Street; The Duke of Cambridge, Little Clarendon Street; The Eagle and Child, St Giles; The Old Bookbinders, Jericho; The Turf Tavern, Bath Place and many more.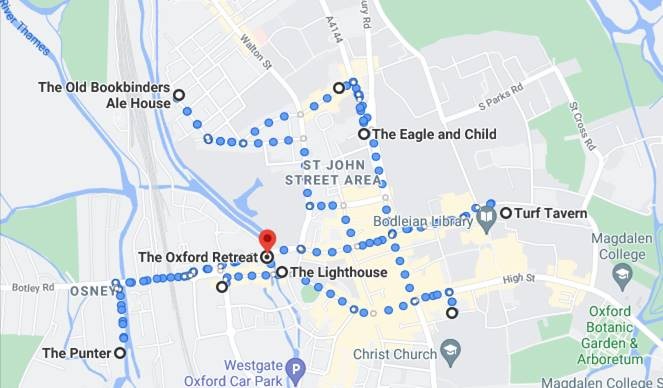 ---
Recommended Restaurants: Bangkok House (Thai), Hythe Bridge Street, 4500 Miles from Delhi (Indian) Park End Street, Quod Bar and Grill (British) High Street, Chiang - Mai (Thai) High Street, Brasserie Blanc (French Walton Street Branca (Italian), Browns Bar & Brasserie (British) Woodstock Road, The Trout (British), Wolvercote; Cherwell Boathouse (British), Bardwell Road; Gee's, Banbury Road and many more.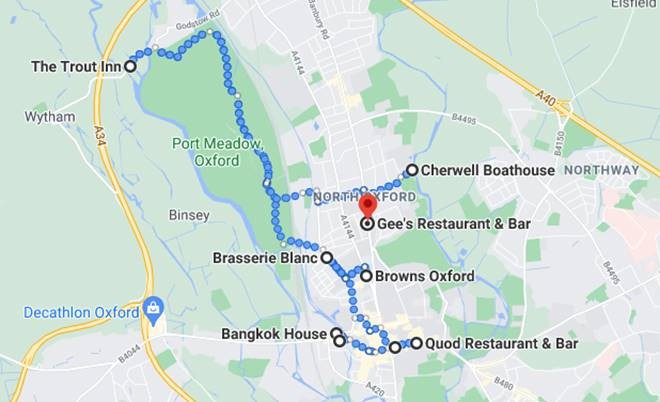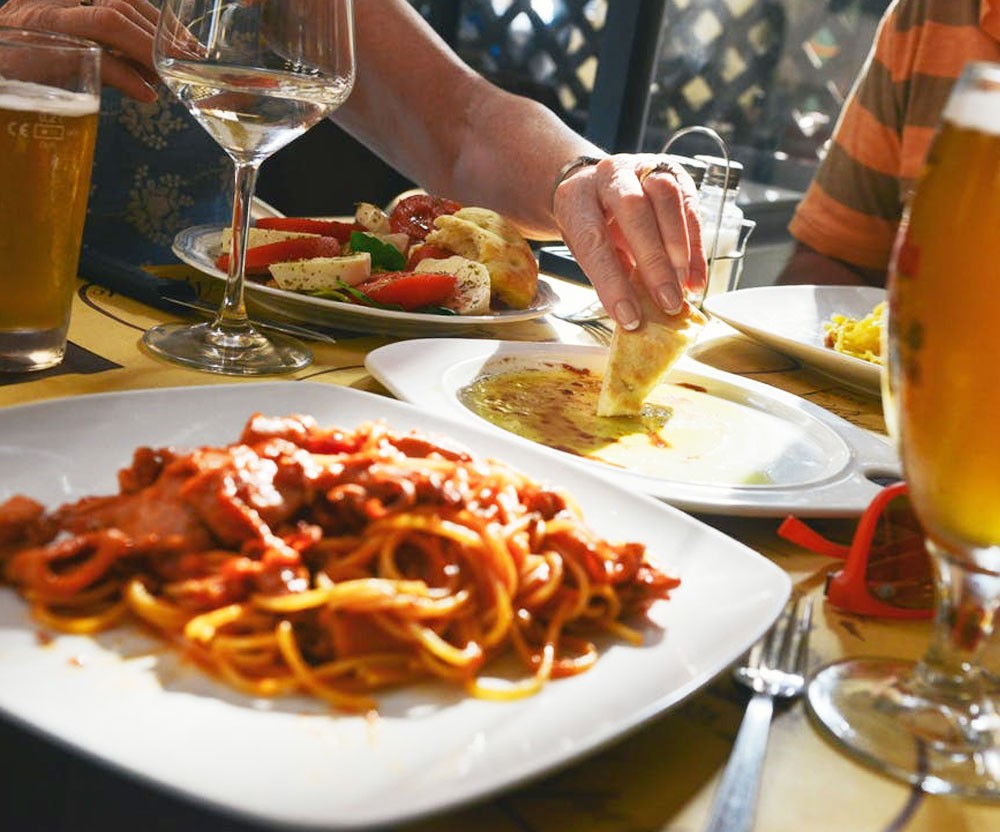 ---
Please feel free to contact us if you require further information about the best local pubs and restaurants in Oxford.