The #1 Oxford Christmas Market 2019 Guide
A Beginners Guide to the Oxford Christmas Market 2019
The festive season is truly amazing, filled with laugher and joy; a wonderful time to create magical memories with family, friends and those we hold most dear. As we roll through autumn and tiptoe ever closer to Christmas, you might be wondering where the best Christmas markets are in the UK…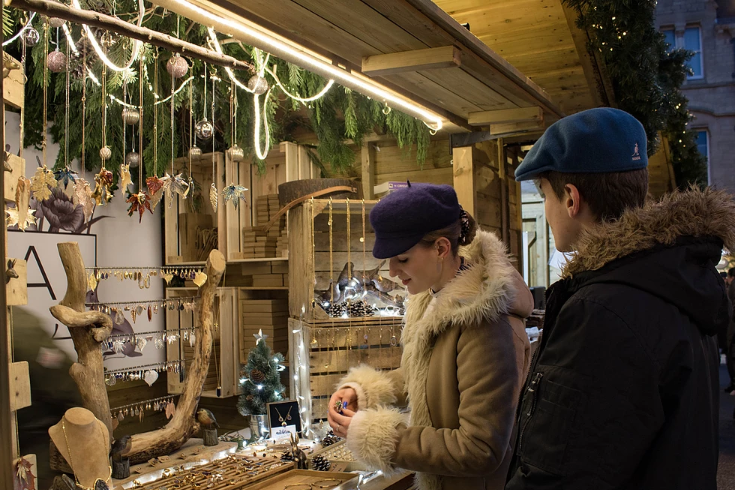 Oxford's Famous Christmas Market Returns Again!
Oxford Christmas Market will once again take over the beautifully historic Broad Street in Oxford. With a whole host of exhibitors offering unusual, quirky and handmade gifts, the smell of mulled wine and bright decorations, few can resist a visit to the 'city of dreaming spires' at Christmas time.
2019 Oxford Christmas Market - Dates and Opening Times:
When's it on: 5th – 21st December 2019
Opening hours:
Thursday - Saturday 10am – 8pm
Sunday - Wednesday 10am – 6:30pm
Where is Oxford Christmas Market?
The market will be located in the heart of Oxford city centre on Broad Street. The world-famous Oxford University is situated less than a mile away, while other popular tourist attractions can be found nearby. University Church of St Mary the Virgin, Oxford Castle and the Radcliffe Camera can also all be easily reached.
Address:
Broad Street,
Oxford City Centre,
Oxford,
Oxfordshire
OX1 3AS
(You can walk to Broad Street in less than 10 minutes from Royal Oxford Hotel. Book online today)
Travel and parking advice can be found on the Oxford Christmas Market website, here: https://www.oxfordchristmasmarket.co.uk/travel-and-parking
BOOK A ROOM AT ROYAL OXFORD HOTEL
Oxford Christmas Market – 2019 Exhibitors

A wide range of exhibitors will once again take centre stage at Oxford Christmas Market this year. From candle makers to street food specialists, handmade, eco-friendly clothing to vegan products, you'll find something for everyone in the historic city of Oxford this Christmas.
We have listed some of the exhibitors we are most looking forward to seeing below:
La-Eva – Creators of ethical products, such as organic lotions, oils, shampoo and conditioner.
Amica Felt – Christmas gifts and decorations, all beautifully designed and made out of fair trade felt.
Oxford Candle Makers – Authentic, luxury candles, crafted local to Oxford with a blend of beeswax.
Pure Maple – 100% pure maple vegan products, including maple syrup, maple butter, maple vinegar, granola and fudge.
Winter Warmers - Delicious Glühwein (German mulled wine) and warming mulled apple juice. For some extra warmth add a shot of Amaretto or Rum.
Crêpes O Mania – An Oxford based family-run business, offering traditional Breton/French sweet and savoury crêpes.
Meadow in my Garden – A community interest company on a mission to help pollinating insects.
The Cheese Wedge Co – Offering a range of unique, handmade artisan cheeses, complimented by chutneys.
Los Churros Amigos – Freshly made churros, sprinkled with sugar and cinnamon and served with a pot of melted Belgian chocolate sauce.
Rose Boutique – Stylish and unique range of affordable ladies clothing and accessories.
German Bratwurst – Offering mouth-watering German Bratwurst and Currywurst.
Moonlighting – Beautiful, individually handcrafted bottle lights.
Hog Roast – Hog roast with stuffing, apple sauce and onions in a bun.
You can find a full list of the Oxford Christmas Market exhibitors on the official Oxford Christmas Market website.
https://www.oxfordchristmasmarket.co.uk/exhibitors2018

BOOK A ROOM AT ROYAL OXFORD HOTEL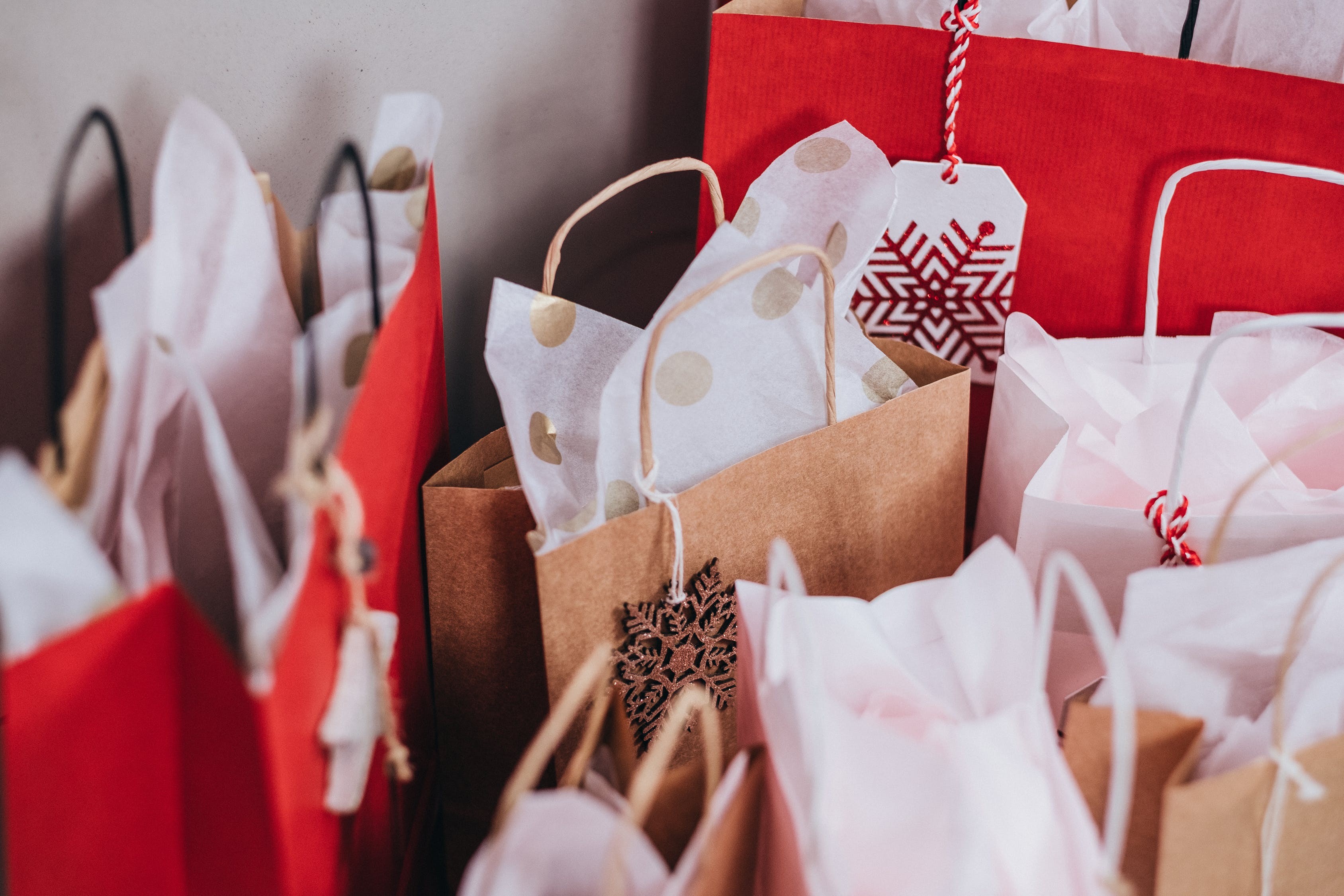 Oxford Christmas Market Reviews
If you're thinking of heading to Oxford Xmas Market this year, you might be interested in finding out what others have to say about it.
Check out what others have said below…
Colin Connolly – 14th December 2016:
Oxford Christmas Market just keeps getting better every year! I recently visited one of the largest Weihnachtsmärkte in the Ruhr region of Germany: the Oxford market boasts a very similar atmosphere, and range of goods for sale!
★ ★ ★ ★ ★
Kim Lander - 20th December 2016:
It may be small, but the stalls are lovely with beautiful items on sale, many at reasonable prices. I bought more here than I have at any other Christmas market. Lovely atmosphere with the band playing carols, excellent mulled wine and food stalls, very friendly and helpful stall holders. Will definitely be going again.
★ ★ ★ ★ ★
Eva Zimmermann – 3rd October 2017:
Small, but absolutely perfect. I think a bigger Christmas market wouldn't have the same atmosphere. I have been to many Christmas markets in England and Germany and this one is definitely one of the best. Well done!
★ ★ ★ ★ ★
Check out what others have said online through the Oxford Christmas Market Facebook page.
Thinking of Booking a UK Christmas Market Break?
With one of the best Christmas markets in Oxfordshire, Oxford is the perfect place for anyone looking to get away for a weekend break before Christmas.
If you're specifically looking for UK Christmas market weekend breaks or deals, take the time to contact us or use our online booking system to check dates and availability.
A short 10-minute walk will be all that stands between you and the Oxford Xmas Market when you stay here at the Royal Oxford Hotel.
A Little More Info…
What other UK Christmas Markets are there?
This Christmas, there will be hundreds of Christmas markets all over the UK, including London, Cornwall, Glasgow, Edinburgh, Manchester, Leeds, Birmingham, Bath, Liverpool and more!
What is the biggest Christmas market in the UK?
One of the largest and most picturesque markets can be found in Bath. With over 170 wooden chalets lining the winding streets, Bath is one of the biggest and most magical markets in the UK.
Where are the best UK Christmas markets?
Every Christmas Market in the UK is special, offering a little something for everyone. In our opinion, some of the best markets include Bath, Manchester, Edinburgh, Winchester, and of course, our very own, right here in Oxford.