Oxford on a Budget: 5 Affordable Experiences in Oxford
Oxford on a Budget: 5 Affordable Experiences in Oxford
07/07/2022 14:52PM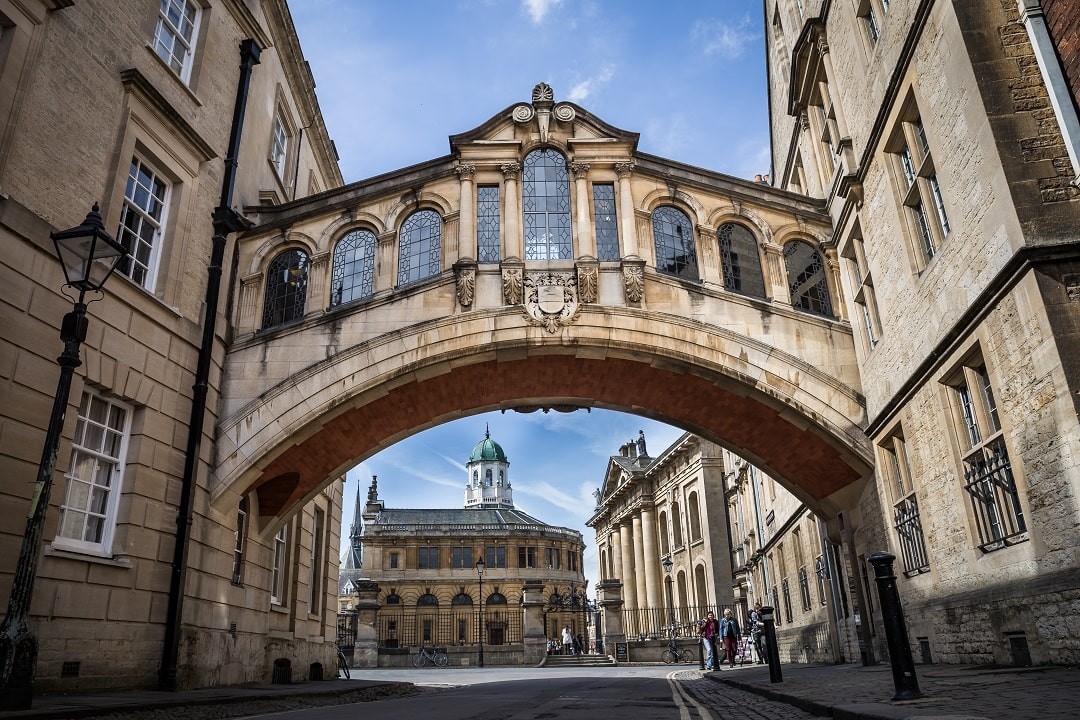 Explore Oxford without Breaking the Bank!
Oxford is a fantastic city to visit all year round. Its rich history dates to the Middle Ages and it's one of the top tourist attractions in the UK – it hosts around 7 million tourists every year!
This means that visiting Oxford can get expensive as local businesses and tourist attractions cash in on the annual influx. But a trip to Oxford doesn't have to be pricey. Here are our top five favourite ways to explore Oxford and make the most of its great experiences without breaking the bank.
Free Galleries and Museums
Oxford has more than its fair share of fantastic art galleries and museums, most of which are completely free. From Modern Art Oxford to the Ashmolean, one of the oldest museums in the world, Oxford is packed full of world-class museums and there's something for everyone.
The Museum of Natural History has interactive exhibits, dinosaur skeletons, and tons of family and kid-friendly exhibits. Pitt Rivers Museum, with one of the world's largest collections of archaeological and anthropological artefacts, is also must-see.
The Great Outdoors
If you're visiting Oxford this summer, then you must make the most of its fantastic natural and outdoor spaces. Punting on one of Oxford's two rivers is a truly iconic Oxford experience and goes perfectly with a picnic and perhaps a bottle or two of Pimm's!
Oxford Botanic Gardens dates to the early 1600s and houses a huge collection of exotic plants from all around the world in various gardens, greenhouses, and ponds. And a picnic in one of Oxford's beautiful parks never goes amiss. Be sure to try one of the University Parks or Christ Church Meadow.
Oxford University
We can't highlight Oxford's tourist attractions without talking about Oxford University and its world-famous colleges. Most are free to explore, but some of the more famous ones have a small entrance fee.
There are plenty of free university walking tours with expert guides or feel free to explore them at your own pace. Some of our favourites include All Souls College, one of the grandest and most impressive colleges, Exeter College, one of the oldest in Oxford, and Corpus Christi, one of the most atmospheric.
Sightseeing
Oxford is full of famous sights, many of which you will recognise from Hollywood movies. The Bodleian Library is one of the oldest and largest libraries in the world, with over 12 million books! They offer daily tours as well as regular exhibitions and events and it's one of the best selfie spots in the city.
The city also boasts dozens of beautiful and historic churches and cathedrals. Christ Church Cathedral was made famous for being a Harry Potter filming location and St. Mary's Church near Radcliffe Square is another must-see spot.
You can experience one of the world's greatest cities on a hop-on hop-off Oxford bus tour. With relatively cheap 24- or 48-hour passes, you can enjoy unobstructed views from the open-top viewing deck and fun informative onboard commentary.
Markets and Hidden Gems
One of the best inexpensive ways to experience Oxford is to simply take a walk through its narrow winding streets and alleyways. The city centre is compact and easy to explore on foot.
We always recommend paying a visit to Jericho, one of Oxford's quirkiest neighbourhoods. Full of quaint cobbled streets, independent boutiques, and loads of coffee shops, it's easy to while away an afternoon window shopping.
Make sure you check out Holywell Street, renowned for its colourful houses and amazing restaurants. And Oxford Covered Market is a unique shopping experience, home to a variety of shops and stalls selling everything from fresh produce to tasty snacks, clothes, and gifts.
Discover Oxford from the Royal Oxford Hotel
We're located in Oxford city centre, only a few minutes from the train and bus stations. Staying at the Royal Oxford Hotel is the perfect way to discover Oxford's amazing hidden gems and inexpensive experiences.
With high-speed Wi-Fi, USB charging points, and air conditioning in all our en-suite bedrooms, it's easy to see why the Royal Oxford Hotel is one of the best places to stay while visiting this remarkable city.