Platform 5 Oxford is a fabulous, friendly, independent Café and Wine Bar adjacent to the Royal Oxford Hotel.
Hotel Guests can welcome the new day with in Platform 5 Oxford's recently renovated Breakfast Room, which serves fresh, homemade breakfasts and speciality coffees. After mid-morning, we offer our Café menu: ingredient-focused snacks and tasty light meals. In the evening, relax in our sophisticated Wine Bar, which offers delicious Italian Aperitivi, matched wines, cocktails and local craft beers. Our food is made on the premises and is high quality, locally sourced and seasonal.
Situated in part of the old Railway Hotel (built in 1934 by Great Western Railways), Platform 5 Oxford evokes the glamour, style and service levels of the 1930s, yet serves food with a modern international flair. Warm, comfortable, and with good WiFi, the Café and Wine Bar is the perfect place for hotel guests to relax, unwind and experience local hospitality.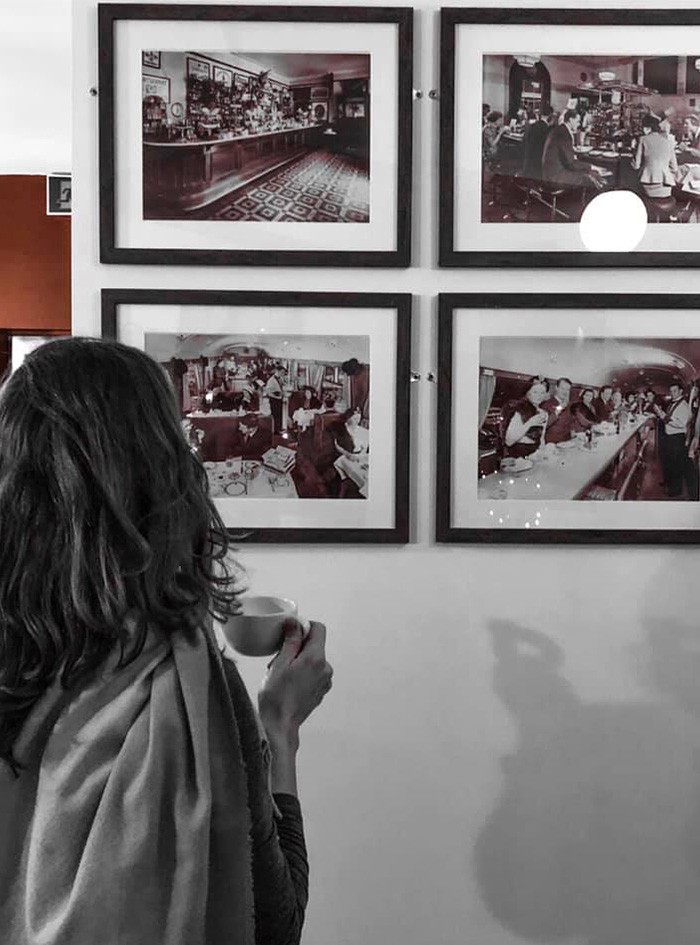 Platform 5 is open 7 days a week for breakfast from 7am - 10am during week days and from 8am - 10:30am during weekends.
Lunch is served from 12pm until 2pm and the Festive Dinner from 5:30pm - 9:00pm (last order) between Wednesday and Saturday. We will not be serving dinners on the 25th, 26th, 31st December and 1st January.
Throughout the day customers can enjoy coffees, teas and soft drinks with our delicious cakes. Alcohol currently can be served only with a substantial meal.